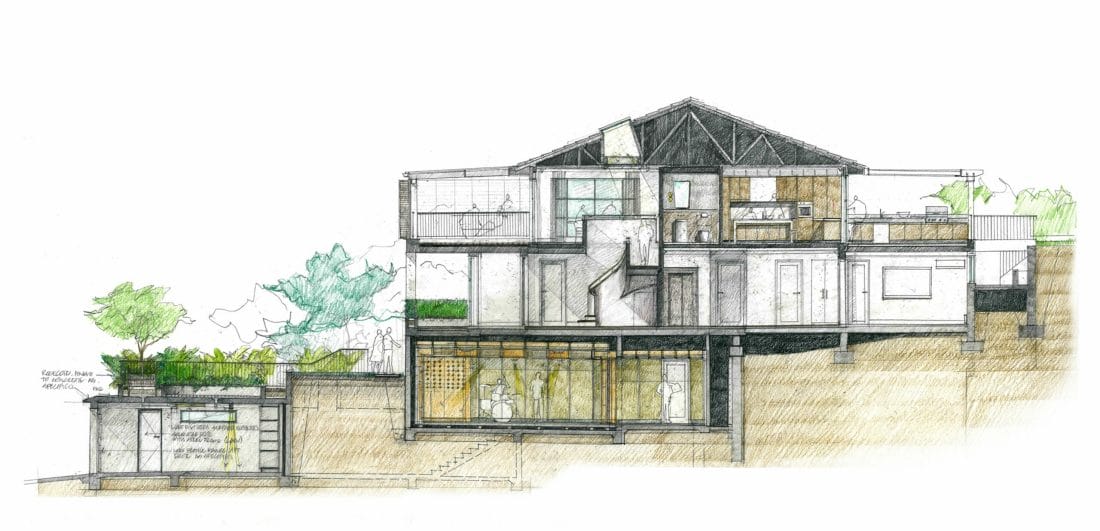 Bulkara Road nearing completion
Bulkara Road project nearing completion as feature stairs take shape. The detailed staircase is illuminated by an overhead skylight that brightens up the living space as natural sunlight penetrates the interior. The circular skylight directly above funnels light down to the ground floor through the centre of the stairs, providing a strong sense of ambience and delicacy to the home. Enclosed by the same unique and curvaceous balustrade, the exterior staircase takes on a similar form to its counterpart.
Under the existing house acoustic panels line the ceiling and walls of the music room consider acoustic requirements to minimise noise leakage whilst also providing an ideal acoustic environment for musicians. The project integrates the considerable structural challenges of working under and supporting the existing house while seamlessly integrating the new works into the existing. It was a considerable challenge given the terrible weather, COVID and supply chain issues, but we are proud of everything that has been achieved thus far and looking forward to seeing in completed very soon. .