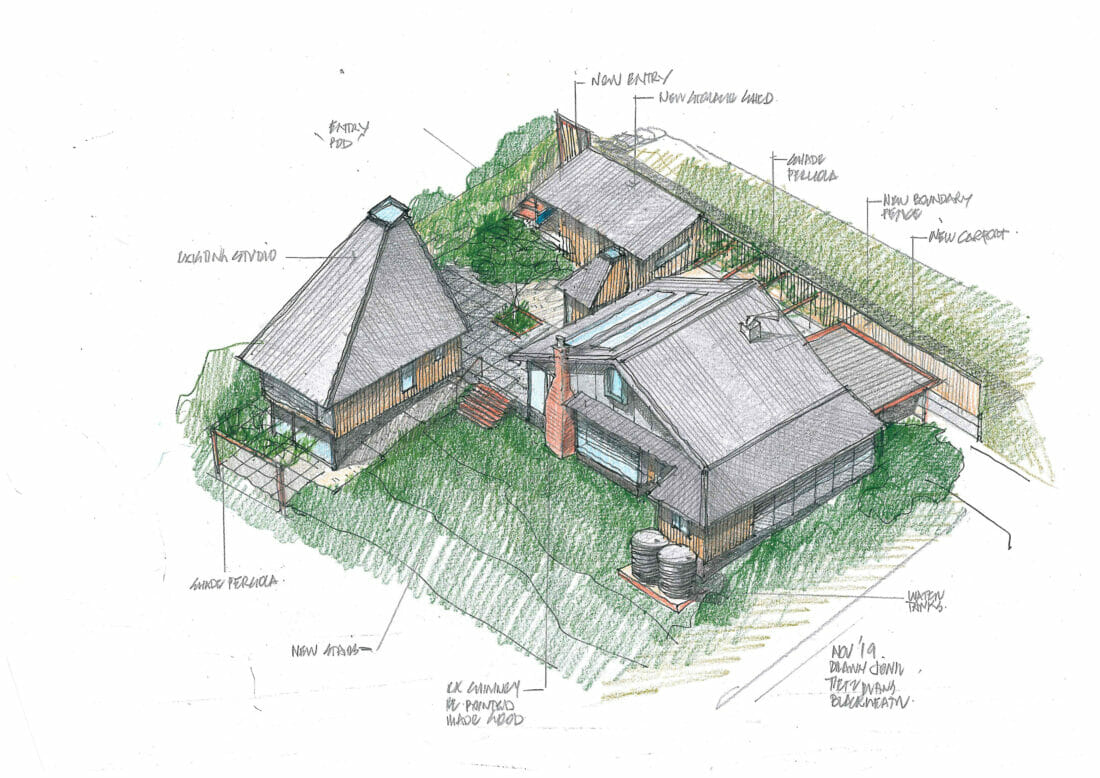 Stage two in Blackheath has commenced.
After having received numerous publications and awards for the design of the artist's studio in Blackheath, we are excited to announce that the second redevelopment phase of this beautiful site has begun.

Exterior and interior renovation works are currently being done to the existing house to meet contemporary design and comfort standards. Additionally, the site's redevelopment includes the addition of a new carport, an art storage shed and two new extensions to the existing house; a new laundry space and bathroom and a new entry building with mud room.

The main design intent seeks to connect artist's studio with the existing house. The well-considered positioning of the structural additions, together with new landscaping, creates a new spatial composition that transforms the site into a new coherent whole, ensuring the design for the site will be as positively received as the design for the artist's studio.