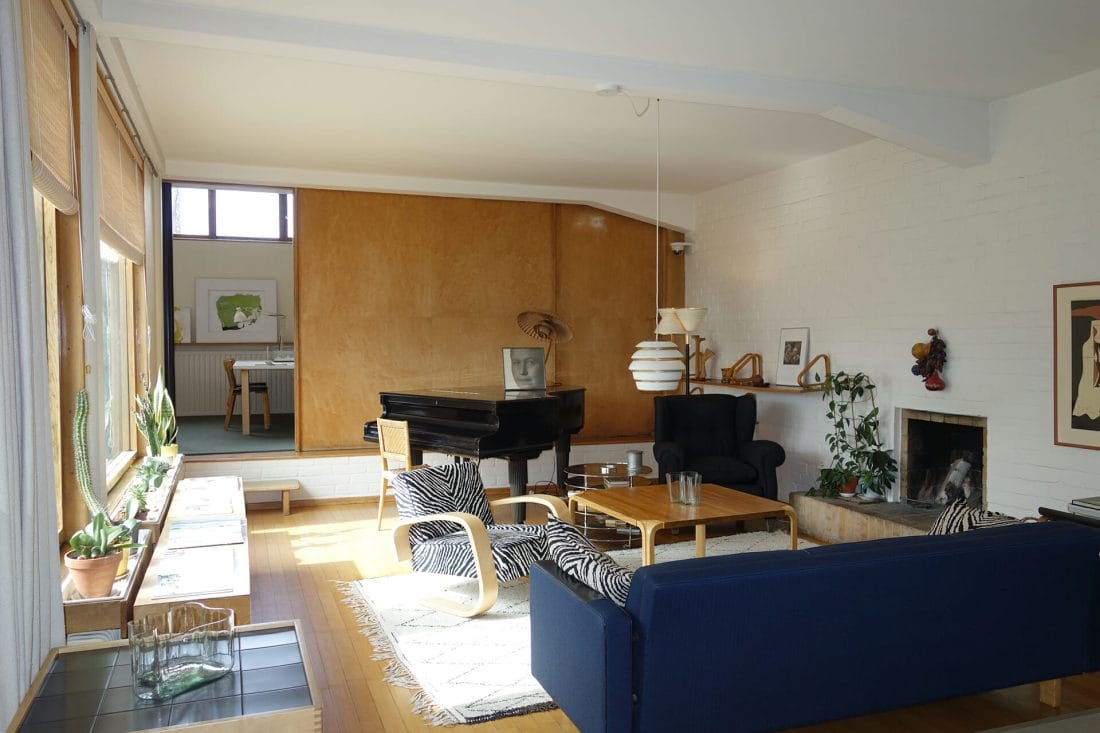 AALTO
I first 'met' Finnish architect Alvar Aalto at 18, when as a first-year student of architecture we were assigned to build a scale model. I chose Aalto's private house, Villa Mairea (1938-1939), which I painstakingly recreated in miniature, with card, balsa, and copious amounts of PVA glue. He has stayed with me since, as a touchpoint and mentor.
Having recently seen the sophisticated documentary Aalto, at Sydney's Golden Age cinema, I have once more been re-visiting the prolific and expansive body of work of Aalto, much of which was created in partnership with his first wife Aino and second wife Elissa (Elsa).
Juhani Pallasmaa captures the enduring appeal of Alvar Aalto for me. In The Human Factor: The Evolution of Alvar Aalto's Philosophy and Design he wrote of Aalto's pre-war masterpieces 'This architecture is full-blooded and multi-sensory – symphonic in structure and rich in associations. It suggests images, materialities and textures.'
During a whirlwind weekend trip from London to Helsinki in 2016, friends and I undertook a micro tour in homage. It was a bit nuts as it was late April, bitterly cold and snowing, but we were fortunate enough to walk his city and experience a fragment of works. It was unforgettable.
The film Aalto is screening through July. It provides layers of insight and short of a Helsinki visit, I highly recommend grabbing a cocktail and immersing yourself in this inspiring and fascinating filmic view of the Aaltos.
www.ourgoldenage.com.au
SPACE
Copy and photography: Sarah Adams (Head of Interiors)
SAPCE